Together with the consultants in the Pegasys Group, we form a multidisciplinary team with extensive expertise, that develops investments across multiple private and public economic sectors in South Africa, Africa, and further afield. It is our knowledge of policy and legislation, strategy and business planning, project development and implementation that sets the Pegasys Group apart from our competitors and allows us to create long-term value.
Using our combined, deep and diverse skill sets in economics, business, engineering, law, finance, international relations, policy, science, project feasibility, project development, technical due diligence and planning, fiduciary investment management, the debt capital markets, and the broader financial services industry, we are able to design, develop, structure and realise high-impact investments. We ensure that the objectives of all stakeholders are met, by engaging with our clients through the appropriate governance and management structures on an ongoing basis.

Trusted partners for the evaluation,
development, structuring and funding
of high-impact investment opportunities
across multiple economic sectors

SECTORS WHERE PEGASYS OPERATES
As part of the Pegasys Group, we pursue investment opportunities across a wide range of sectors that the Pegasys Group operates in.

As part of the Pegasys Group, we are represented in multiple countries in Africa and Europe.  The Pegasys Group has worked on, or in, almost every country in Africa, as well as in more developed markets such as the United States, Canada, the United Kingdom, Europe, Asia and Australia.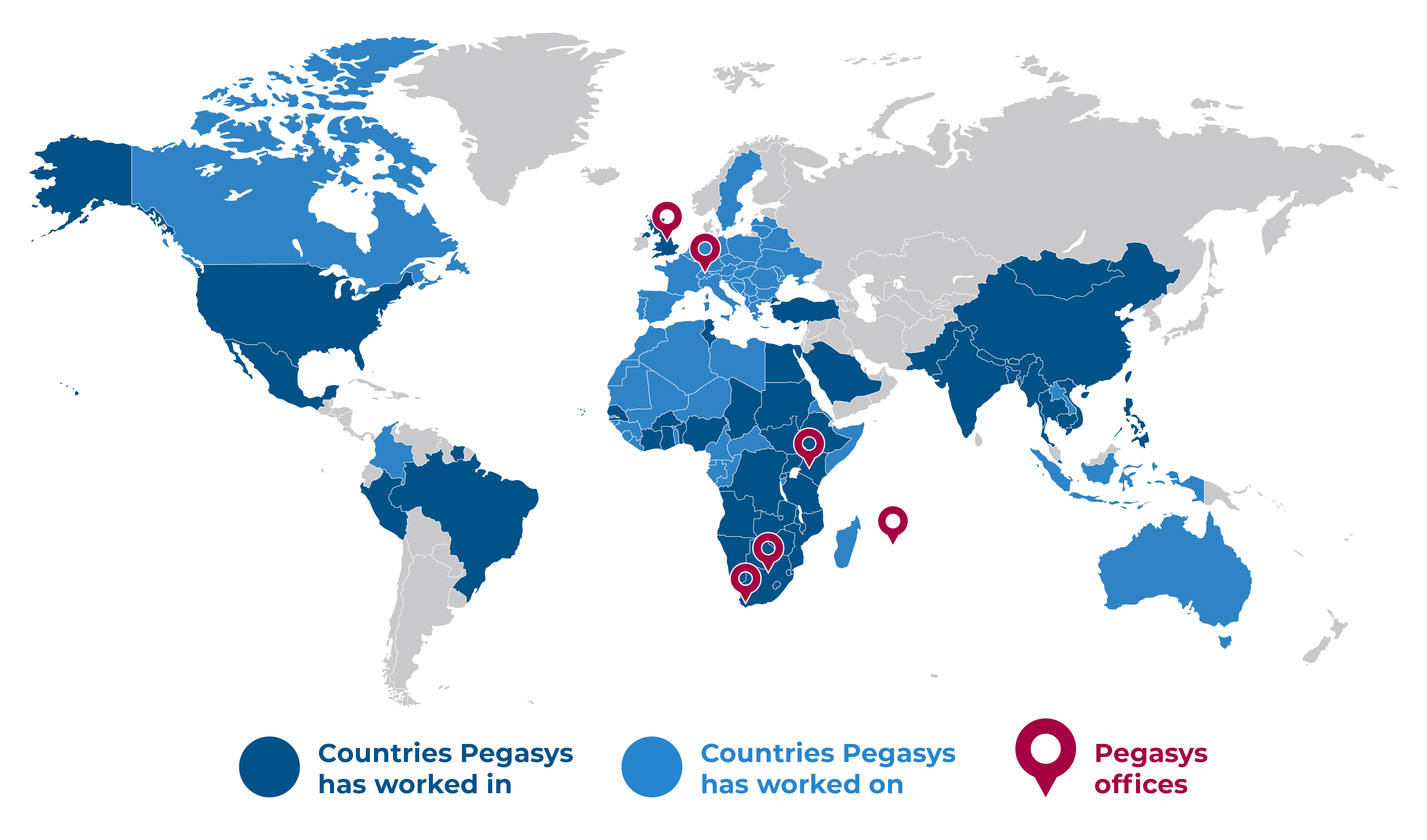 If you would like to find out more about us, and what solutions we can offer, please use the contact details on our Contact Us page to get in touch.